If you are considering adding a deck to your home, it may be best to hire a deck builder. Although it can be done by yourself, building a deck takes proper design knowledge, carpentry skills and time. KPM Restoration can help you create the deck of your dreams. We can help you with the design, pick out materials, purchase materials at a discounted cost, and provide expert craftsmanship to ensure that you have a beautiful and durable deck.
We provide services in Saratoga Springs, Clifton Park, Albany, Troy, Schenectady, Ballston Spa, Glens Falls, Queensbury and the surrounding area.
Call us today for a free estimate – (518) 859-9769
Composite Decks
Modern composite decking, such as Trex, offers a variety of beautiful colors and textures. This low maintenance option is the most popular choice among our clients. With composite decking, you gain a smooth surface that is not prone to splintering, making it safe for children's bare feet. Further, when it comes to composite deck you're gaining very durable material that can withstand the harsh weather of Upstate New York. Best of all, there is no annual staining is required. In your deck consultation, we bring samples of the decking materials we offer. We will go over the pros and cons of composite versus wood decking, allowing you to make the best choice to fit your needs.
Wood Decks
Wood is the classic deck material that is flexible and can be crafted in a wide variety of styles and painted or stained in an infinite number of colors. It also costs less to install a wood deck than a composite. If the deck is properly constructed and maintained then it will be quite durable and will last for decades. Although wood decks do require yearly maintenance unlike a composite material. Pressure treated yellow pine, red cedar and Brazilian hardwoods are some popular choices for wood decks. Pressure treated yellow pine offers great affordability and longevity, cedar is great for those interested in a natural look that won't twist or split and Brazilian hardwoods offer a durable, mold resistant material that is known for its beautiful color.
Stairs
Our custom built stairs will help integrate beautifully with your deck and home. We can custom design your staircase to meet your wishes. Landings and lights can help your stairs make a bold statement.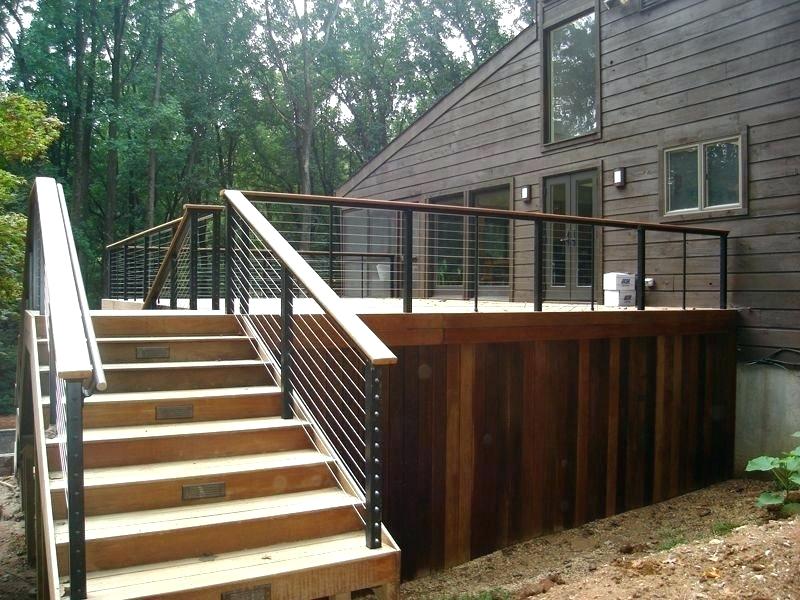 Deck Railings
A deck just isn't a deck without a railing. Whenever you have a deck or patio space that is above ground and may present a falling hazard, railings maybe be required for safety. We offer a variety of railing options including wood, composite, vinyl, aluminum, cable, and steel fabricated railings. KPM Restoration can help you design the perfect system using any of the above materials.
Pergolas
A pergola is a free standing wooden structure upheld by pillars and topped with open lattice, which can be left exposed or covered in vines. It can also be used to cover an outdoor eating area, to provide shade for your deck or a beautiful addition to a garden.
We are fully licensed, insured, and all of our work is guaranteed. We serve the Capital Region and the surrounding area. Call us today at (518) 859-9769 for a free quote.