Mold removal and remediation in Albany, Troy, Schenectady, Saratoga Springs, Glens Falls, Bennington County, and the surrounding Upstate New York area
Call us now at 518-859-9769 to request an estimate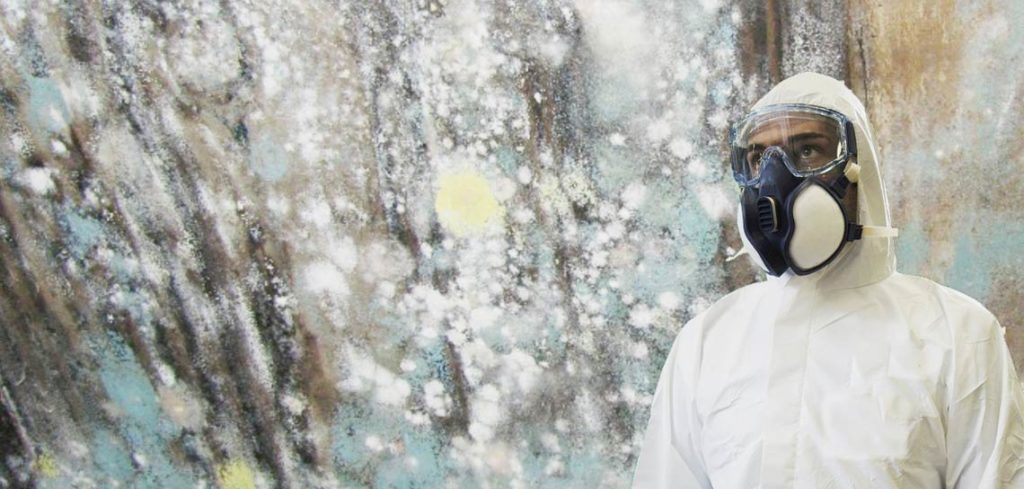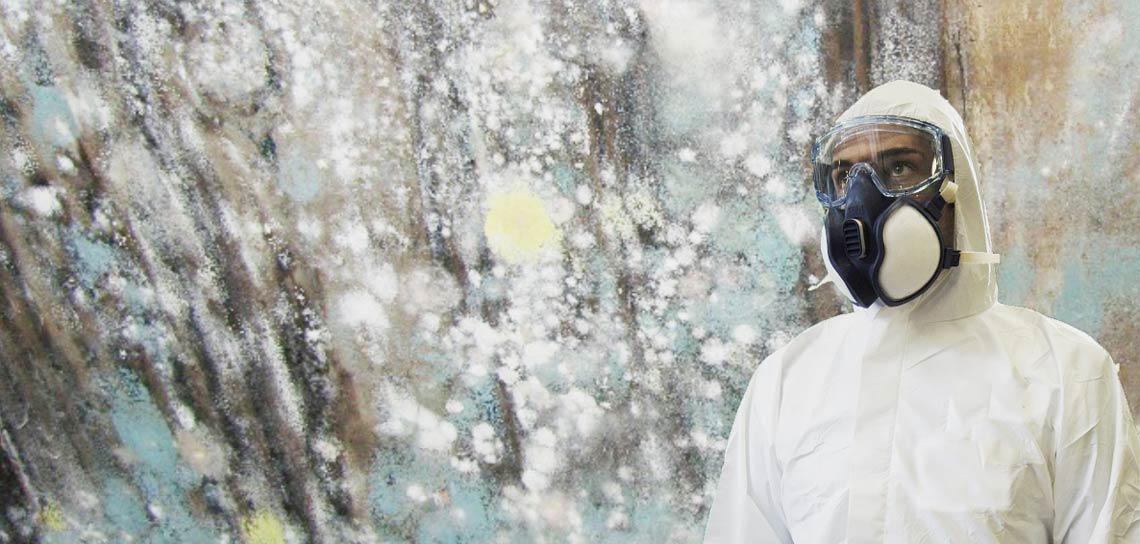 Mold Removal and Restoration
KPM Restoration offers comprehensive mold removal services, which includes mold remediation, mold odor removal, as well as cleaning and sanitization. We also offer rebuild services to repair any structural damage that may have occurred due to mold damage. The most effective way to protect your family and home from the threat of mold is to have it remediated as soon as possible by a professional restoration company.
We are aware that each mold problem is different, so we offer unique solutions. However, the general mold remediation process includes some of the following steps:
Mold assessment and inspection
Mold containment
Air filtration
Mold and mildew removal
Mold-infected materials removal
Cleanup
Restoration
What Our Customers Say
Greg Brunelle
14:35 20 Mar 19
Our sump pump stopped working on a Sunday morning. After calling another restoration firm (one with a national reputation) and not hearing from them for more than an hour, I called KPM. They answered immediately and were on their way quickly. Within a few hours they had addressed the issue and the clean up was well under way. Over the course of the next few days, they were professional, clear in communication, demonstrated expert knowledge of how to clean and what steps to take to minimize the need to tear out walls and flooring. I could not have been happier with their service. They were the perfect company to assist us during a very stressful time. I would not call anyone else and highly recommend KPM.
Saratoga Gelato
21:42 20 Feb 19
Mold company helped me out throughout my entire process. The guys were all licensed and presented there certifications on arrival which made it More comfortable. Kpm was awesome. Use them for your mold remediation
Dan Graham
16:33 11 Feb 19
Amazing service and extremely professional. I was out of town when a leak was discovered in my basement. Their team responded immediately and stayed at my house until 1AM to assure the damage did not spread. Both their plumber and restoration team did a great job. They worked directly with my insurance and even took pictures of the damage for me.
Ann Marie Rollins
11:08 11 Dec 18
It was so nice to work with everyone at KPM Restoration. We had water damage and mold due to a leak. I was was very sensitive to the mold due to heath issues. They were very understanding and accommodating. I worked with Dan, Adam and Gene directly. The job was challenging but they were in communication through the entire process. I was confident that they would make things right again. I even hired them to make some improvements. They installed a new floor on the 1st floor bathroom and a tub unit on the second floor. They were prompt, efficient and great to work with. I would recommend them.
Joe Kennedy
22:17 16 Nov 18
I know this Company very well and they have done nothing but make my life easier with a pipe which burst and we found mold behind the drywall. I was very worried about the mold and they used bald eagle for the assessment and he was very thorough and Kate p.m. began the mold project. Very helpful and great crew.
Jeffrey Smith
13:44 15 Oct 18
KPM Restoration was amazing. The remediation team was courteous and over the top with their professionalism. They worked with me throughout the entire process.
Michael Carey
19:03 07 Oct 18
The team from KPM was top notch in addressing our issue with water in the basement. We had both Dan and James as on site leaders in working with us to assess the problem and figure out the best solution. I never felt pressured and really appreciated the experience they brought to bear in eliminated the source of the water, drying out the basement and encapsulating and removing problem areas. I especially liked their timely response and communication through the process.
Krzysztof Lesnicki
22:17 26 Sep 18
Emergency clean up they performed turned out great! Had a water backup through the toilet in my finished basement late in the evening. KPM was easily reachable by phone and even helped us find a plumber to remedy the issue. Plumber and KPM came out to my house shortly after I made the calls and started the work right away. They were very thorough in the cleanup and disinfection. Tested drywall for any water absorption and removed only what was necessary. All contaminated material was removed and area was dehumidified after cleaning. They were professional and courteous throughout and worked well with the insurance adjuster as well.
Anchor Properties
17:48 29 Aug 18
Kpm restoration did two mold jobs for us at our rental properties and were very responsive, direct and efficient throughout the whole process. I'd recommend them to anyone!
Eric Swanson
20:43 28 Aug 18
I couldn't have been happier with the job KPM Restoration did on our basement. They had a team at my house within an hour at 9 PM on a Friday night and didn't leave until 2 AM. The team (and all 13 blowers and 2 dehumidifiers) worked tirelessly the next 5 days to save the majority of my basement.The KPM team was professional and just overall a pleasure to be around. They truly showed they cared about my house/possessions and their job. Their experience and reassurance throughout the process was exceptional. I hope I never need KPM's services again, but if I do, I know how confident I will be giving them a call and recommending their services to others! Thanks again!
Robert Carr
12:49 08 Jul 18
this past week we had the main sewage line back up into my basement. Kpm restoration responded immidately and was able to clean up and disinfect everything quickly and professionally. Can't thank them enough for the great service!
gallagherjamie
00:13 07 Jun 18
We discovered mold in our attic and needed it removed in a jiffy. KPM came to the rescue! They were timely and very professional. ThankYou for the good work guys!
Joey Condon
17:33 27 May 18
I recently had a very bad mold issue and contacted KPM restoration. They were very professional and helpful. They talked me through the whole process and updated me on any important issues, gave me options and told what they thought was best. I definitely recomend this company for any major issues.
Jason Federico
22:20 03 Apr 18
KPM Restoration is a great example of a quality restoration company. If you are in need of experienced, knowledgeable and professional restoration services, check them out!
Jerry Latimore
15:37 09 Mar 18
Very satisfied with their mold remediation and rebuild services. I had a small water leak from my bathtub that overtime caused to black mold in between the walls. KPM cleaned up the mold and took care of the rebuild process. Reasonable price and quick efficient work.
Next Reviews
Call us now at (518) 859-9769 for a free estimate
Why Hire a Professional Mold Remediation Company
Water damage provides an ideal environment for the growth of mold and bacteria. The most common reaction to mold is an allergic reaction. However, high risk individuals, such as children, elderly or someone with chronic respiratory problems may suffer more severe reactions. Mold can also cause structural damage to your building. For these reason you will want a professional that is certified and experienced to properly resolve a mold infestation by conducting a thorough mold inspection, removal and remediation.
We're Highly Trained Mold Remediation Specialists
Trained and experienced mold removal experts at KPM Restoration will have the right safety equipment and cleaning agents to make sure the moldy areas are restored and the mold does not return.
How Much Does Mold Remediation Cost?
It's hard to give an exact estimate for mold removal and restoration without first doing the proper testing and inspecting the scope of the damage. Your homeowner's insurance policy may or may not cover the costs of mold removal and remediation. Some cost factors include:
Size of area affected
Addressing the source of moisture
Location of mold
Amount of damage caused by mold
Reconstruction costs
Where Mold is Most Likely to be Found
Mold can occur in any part of your home, but these are some areas where mold contamination is common.
Basements
Mold thrives in damp, dark, poorly ventilated places, and basements provide these favorable conditions for mold growth. Left unchecked, basement mold can spread and cause costly damage to your property. We've found basement mold to be quite common in the greater Albany NY area.
Attics
Mold in attics can occur due to leaks in windows, roofing or siding. Insufficient ventilation can also cause mold from warm moist air rising into the attic and mixing with cooler attic air creating condensation. It's important to check your attic occasionally for mold as leaving the problem unchecked can lead to structural deterioration.
Crawl spaces
Crawl space mold can be the most difficult of mold removal projects due to space restrictions and tools it takes to properly remove mold from these areas. Crawl spaces are susceptible to mold growth because moisture can easily accumulate there. It often goes unnoticed to homeowners since they rarely access their crawl space.
Bathrooms
Bathrooms are an ideal environment for mold to flourish due to humidity, condensation and poor ventilation. Leaky plumbing can also contribute to mold growth. If your toilets, sinks or pipes drip and you don't notice right away, the water can cause a mold problem.
Kitchens
Like bathroom, kitchens are susceptible to mold because of humidity and ventilation problems like under sinks or above cooking surfaces. Malfunctioning appliances like dishwashers and refrigerators can cause water damage and mold.
If you suspect that your home or business has a mold problem, contact KPM Restoration to assess and remediate your property – 518-859-9769