Capital Region Water Damage Cleanup
Flooded basement, leaky pipes, or water damage of any kind? Call us now at (518) 859-9769
Certified water damage professionals
24/7 emergency response
60 minute or less response time
We serve Albany, Latham, Colonie, Schenectady, Rotterdam, Troy, Saratoga Springs, Queensbury, Clifton Park, Malta, and the greater Capital Region. 
Does your home or business have water damage? Our experienced and certified water extraction professionals will work quickly to minimize the damage. What may appear on the surface to be a minor issue, can quickly result in extensive damage to both property and health.
Water damage can also lead to the appearance and growth of mold, which not only ruins the walls and furniture but causes serious health problems. Once water damage has occurred, it's very important to fix the problem as soon as possible.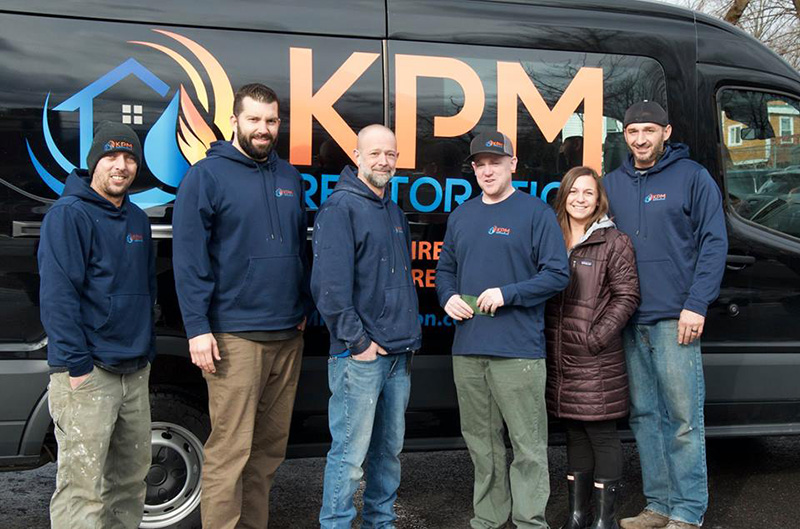 We Work With Your Insurance
The last thing you want to deal with when your home is suffering from water damage is insurance paperwork. We will work directly with your insurance company to help you with the claims process so that you don't have to pay the entire bill out of pocket.
What Our Customers Say
Common Causes of Water Damage
Frozen, burst, or leaky pipes
Malfunctioning household appliances (washing machines, dishwashers and refrigerators
Ice water dams
Clogged drains
Crawlspace, flooded basement or attic water buildup from leaky roofs and windows
Overflowing bathtubs, toilets and sinks
Water Extraction and Drying Process
Once a home or business is affected by a water damage, the immediate water removal is critical for the repair and restoration of furniture, carpets, floors and other damaged goods and surfaces. Therefore, only an experienced certified water damage restoration team can handle the situation properly to minimize the damages. Our professionals understand that speed is of paramount importance when it comes to water removal and damage repair.
Detection of hidden moisture is critical for successful water damage restoration. We provide timely water removal from the damaged items and surfaces, proper ventilation and dehumidification of the affected area. Only professional equipment makes it possible to detect where the moisture is hidden, and thus preventing secondary water damage. When the water removal and damage restoration is done, our team monitors the damaged area for any moisture left to guarantee that dehumidification is achieved.
Need Help With The Rebuild Process?
More often than not, your home will need repairs after water damage. KPM Restoration offers the following rebuild service:
Flooring
Drywall
Interior painting
Exterior painting
Water Damage FAQ
What is the typical cost for water damage restoration?
The average cost of water damage restoration may be anywhere from $2,000 to $8,000. It can be higher if the water has permanently damaged wood floors or other expensive building materials. Often, the cleanup and these damages will be covered by homeowner's insurance.
How long does it take to repair water damage?
Under normal circumstances, it will take around 72 hours for a room to completely dry out. During this process water damage technicians will take daily readings to measure the moisture content of the water damage materials. Depending on what was damaged, the water damage repair process can take several weeks.
How quickly can mold grow from water damage?
It depends on a variety of environmental factors such as the outdoor temperature, however mold can begin to appear as quickly as 24 hours after water exposure. Mold will continue to grow until the moisture is completely dried.
Does home insurance cover burst water pipes?
An accidental water damage event that happens unexpectedly like a burst pipe, is usually covered by a homeowners insurance. In additional the water damage cleanup, the repair or replacement of flooring, drywall, and other damaged materials are typically are covered.
Certified Water Damage Cleanup
Due to the devastating nature of water damage to families or businesses, we do whatever it takes to give back a sense of security with minimal disruption. Our recovery and restoration process is aimed at property and people. Our treatment always includes respectful handling of property as if it were our own. We respect all of your home's contents with the utmost care. You can rely on us to minimize the impact of flooding and water damage.
Call us today at 518-859-9769 for an estimate.