KPM Restoration is a certified water damage restoration company that serves Troy NY and the surrounding Capital District.
24/7 Emergency Service
Certified, Insured and Licensed
We Work With Your Insurance Companies
5 Star Reviews
Talk to a KPM Restoration Damage Specialist Now
Troy Water Damage Cleanup Company
Are you looking for a water damage restoration company in Troy NY? KPM Restoration's team of water damage professionals are on call 24/7 to respond to you water damage emergency. When dealing with water in your home or business, it's best to take care of the problem as soon as possible. The longer that water is exposed to flooring, carpets, drywall, the more likely that there will be damage. Black mold can grow quickly after a water leak or flood as well, within 24 to 48 hours in some cases.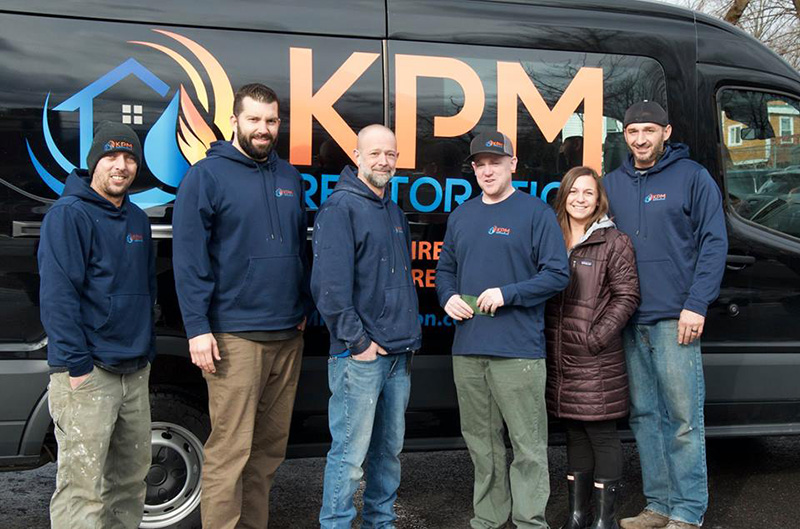 Why Choose KPM Restoration?
24/7 Emergency Water Damage Service
KPM Restoration is on call 24/7 with resources located across the Capital District including Rensselaer County, in order to arrive to your home or business within 60 minutes or less.
We Work With Your Homeowners Insurance Company
We work for you, but we also work alongside of insurance companies so that the claims process goes smoothly. We know many local insurance adjusters and have a good working relationship with them. Water damage can be stressful enough, we can help give you peace of mind by directly with your insurance company so that you don't have to pay out of pocket expenses.
Locally Based and Family Owned Business
KPM Restoration is a local family owned business. We are not one of the big franchise business with headquarters in another state. We live and work in the Capital District and actively support the community. Our community service during the pandemic was awarded by the Brawny Brand and featured on Spectrum News. We are also members of the Rensselaer County Region Chamber of Commerce.
People First
We not only take pride in our water damage restoration process, but also in the experience that we provide customers. We know how how stressful a water damage emergency can be for your family. A bad enough water damage incident can turn your life upside down for a couple of weeks. Our business was born out of experiencing a water damage disaster in our home. We are here to support you through this process and get your home back to normal as quickly as possible.
5 Star Ratings
KPM Restoration takes customer experience very seriously. From the time that you call our offices to when we arrive to cleanup the water and how we leave your home in better shape than we found it, is of upmost importance to us. This approach has lead to many 5 star reviews across our review platforms. We were named by Expertise as one of the best water damage companies in the greater Capital Region.
Water Damage Causes
Frozen Pipes
Leaky Hot Water Heaters
Leaky Roof Water Damage
Toilet Overflows
Leaks From Appliances
Sump Pump Failures
Storm Flooding
Troy Water Damage Services
Water Cleanup
Dehumidifying
Cleaning and Disinfection
Flood Water Extraction
Flooded Basement Cleanup
Water Damage Repair
Troy NY Service Area
KPM Restoration Troy serves all of Rensselaer County and the surrounding area. This includes the communities of the Hoosick Falls, Poetenkill, Wynantskill, West Sand, Schaghticoke, Averill Park, East Greenbush, and Rensselaer. We are available 24/7 for customers in Rensselaer County NY.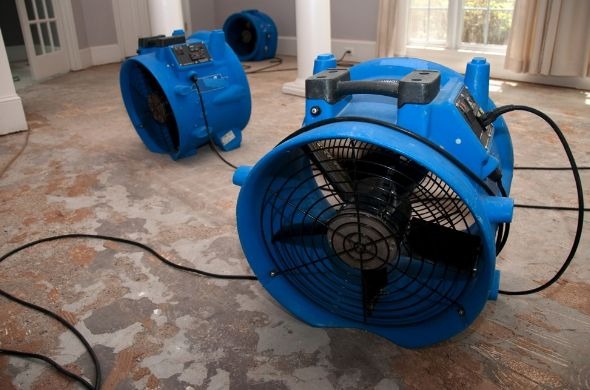 About Troy NY
Troy, New York is a city located on the banks of the Hudson River in Rensselaer County, 160 miles north of New York City. Troy is nicknamed the "Collar City" due to its historical connection to textile production. In addition to textiles, Troy was the second largest producer of iron in the US, behind Pittsburgh. Troy is home to Russell Sage College, Rensselaer Plytechnic Institute (RPI), and Hudson Valley Community College.
KPM Restoration Troy
Call us now to talk to a water damage experts at KPM Restoration. We are available 24/7 and can often be on site in 60 minutes or less. We're here to get you back to normal!
---
---