Capital Region Trauma Cleanup
KPM Restoration's certified technicians are experienced in providing trauma cleanup and crime scene cleanup services in Albany, Latham, Schenectady, Troy, Saratoga Springs, Queensbury and all the surrounding Upstate NY communities. We offer compassionate and efficient service in your time of grief to ensure you and your family receive the peace that you deserve.
New York Biohazard Cleaning Services
Trauma Cleanup
Suicide Cleanup
Homicide Cleanup
Accident Cleanup
Blood Spill Cleanup
Unattended Death Cleanup
Body Decomposition Cleanup
Animal Death Cleanup
If you're faced with trauma cleanup, call KPM Restoration to help. We are specifically trained and equipped to thoroughly and safely handle trauma scene cleaning.
Trauma and Crime Scene Cleanup
Not just any company can effectively and professionally clean up a trauma or crime scene. This type of cleaning service requires specialized knowledge and experience, and KPM Restoration Upstate New York both. Our trauma cleanup teams are highly trained and certified, and we take the work we do extremely seriously. Our goal is to return to it's previous state before the crime, death, or blood spill occurred.
Our Trauma Cleanup Process
Decontamination: Once the biohazard materials are removed we completely decontaminate and sanitize the affected area.
Odor Removal: Next we use commercial grade deodorizers to eliminate all odors.
Disposal: We will properly transport all biohazard materials to a licensed facility for safe disposal.
Continuous Monitoring: Our project managers and team of technicians will be in constant communication, and make sure the job is completed in a timely manner.
Insurance Assistance: We can work with your insurance provider for a stress free claims process.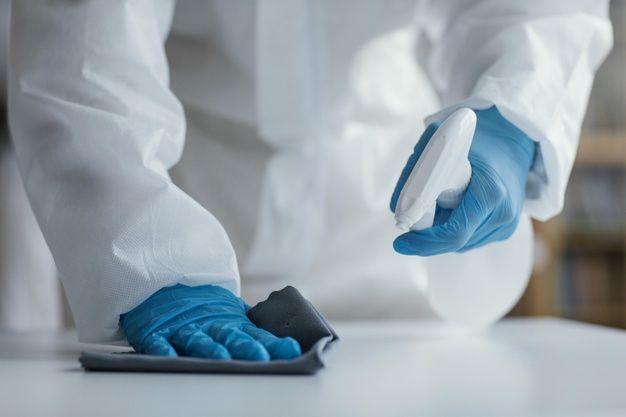 What New York Says About KPM Restoration
KPM Restoration – Restoration and Cleanup Specialists
KPM Restoration provides certified and highly rated restoration and cleanup services to the greater NY Capital Region. Our service area includes Albany, Latham, Troy, Amsterdam, Schenectady, Rotterdam, Saratoga Springs, Clifton Park, Malta, Glens Falls, Queensbury and the surrounding area.
For expert trauma cleanup call KPM Restoration today – (518) 859-9769