Capital Region Trauma Cleanup
KPM Restoration's certified technicians are experienced in providing trauma cleanup and crime scene cleanup services in Albany, Latham, Schenectady, Troy, Saratoga Springs, Queensbury and all the surrounding Upstate NY communities. We offer compassionate and efficient service in your time of grief to ensure you and your family receive the peace that you deserve.
New York Biohazard Cleaning Services
Trauma Cleanup
Suicide Cleanup
Homicide Cleanup
Accident Cleanup
Blood Spill Cleanup
Unattended Death Cleanup
Body Decomposition Cleanup
Animal Death Cleanup
If you're faced with trauma cleanup, call KPM Restoration to help. We are specifically trained and equipped to thoroughly and safely handle trauma scene cleaning.
Trauma and Crime Scene Cleanup
Not just any company can effectively and professionally clean up a trauma or crime scene. This type of cleaning service requires specialized knowledge and experience, and KPM Restoration Upstate New York both. Our trauma cleanup teams are highly trained and certified, and we take the work we do extremely seriously. Our goal is to return to it's previous state before the crime, death, or blood spill occurred.
Our Trauma Cleanup Process
Decontamination: Once the biohazard materials are removed we completely decontaminate and sanitize the affected area.
Odor Removal: Next we use commercial grade deodorizers to eliminate all odors.
Disposal: We will properly transport all biohazard materials to a licensed facility for safe disposal.
Continuous Monitoring: Our project managers and team of technicians will be in constant communication, and make sure the job is completed in a timely manner.
Insurance Assistance: We can work with your insurance provider for a stress free claims process.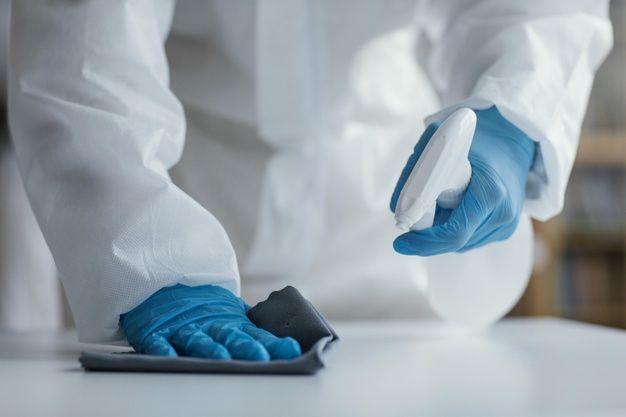 What New York Says About KPM Restoration
KPM was a pleasure to work with. Incident occurred on a Friday night. They came to my house immediately and worked well in to the morning hours to help remediate and resolve. The team was very polite and professional. They took the time to explain the plan, while flawlessly executing. They protected my carpets and walkways utilizing ram board and stair protectors. They stopped by and checked in daily to ensure things were progressing as planned. Would certainly use KPM again in the future and highly recommend!!
stephanie dechene
20:56 17 Aug 21
Excellent staff/service. Showed up on time and as scheduled daily until the job was complete. Communication has been excellent. Really helped provide what we needed for the insurance claim process from start to finish. Dan and staff helped put our minds at ease. Highly recommend and would be our first call again if needed. Steph and Grant Dechene
My wife flushed down a container of beef stew and it backed up in the septic system and overflowed through our basement shower downstairs. It was days before we realized that the sewage water was coming into our basement, as we don't go down there every day. It was a major flood in our basement that ruined many things, including the full basement carpet. KPM came in and calmed us down right from the beginning, helped us with the insurance claim and of course the clean up. They were exceptionally professional about their job from start to finish! I highly recommend them! The owner was on site from start to finish as well, which I thought was very impressive
Dexter Johnson
06:54 25 Jul 21
Angela Morales
17:02 12 Jun 21
My Mom's sump pump failed flooding her basement. She lives Upstate NY and I live in Virginia Beach, VA. I knew it would be tough on my Mom to handle all the negotiations with the Plumber, Restoration folks, and insurance, so I did it all from Virginia. KPM was marvelous! They were so caring and diligent to call be before knocking on my Mom's door, and to inform me of the progress of the restoration efforts. Not only was my Mom pleased with their professionalism and service, but I was too from so far away. I truly appreciated their willingness to call me and keep me informed via phone and email. They made dealing with this flood stress-free! I have worked with contractors before, and I can honestly say, KPM is head and shoulders above! Thanks KPM! I truly recommend your services when someone is in need!
KPM Restoration – Restoration and Cleanup Specialists
KPM Restoration provides certified and highly rated restoration and cleanup services to the greater NY Capital Region. Our service area includes Albany, Latham, Troy, Amsterdam, Schenectady, Rotterdam, Saratoga Springs, Clifton Park, Malta, Glens Falls, Queensbury and the surrounding area.
For expert trauma cleanup call KPM Restoration today – (518) 859-9769