Has your home or business suffered from smoke or fire damage? Give us a call now at (518) 859-9769 for a free estimate.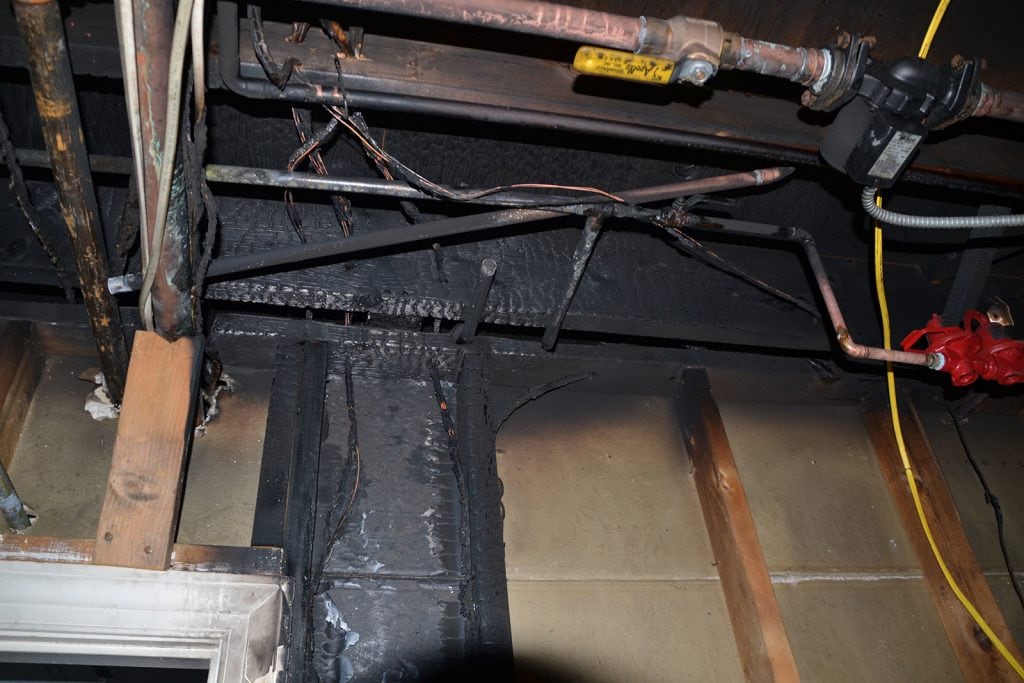 Professional Fire Damage Restoration
When fire strikes, it can be devastating. KPM Restoration works quickly to restore your apartment, home, or business to its pre-loss condition. Our fire damage restoration services include board up, roof tarping, smoke damage cleaning, and deodorization of affected contents. We also clean puff back soot damage from furnaces and water heaters.
We Work With Your Insurance Company
The process begins with meeting with you and your adjuster to discuss how to best accomplish your restoration situation. For example, is the best option for items restoration, repair, or replacement? If necessary, we will pack out and move your possessions to our safe and secure off-site location. At our facility, we can begin cleaning, restoring, and deodorizing the damaged items and store the rest of your possessions safely during the structural restoration.
During the entire process, we communicate with you, your adjuster, and agent to be sure that your insurance claim progresses as agreed to ensure your ultimate satisfaction.
Reviews From Our Customers
Smoke and Soot Cleaning
Our team is certified to clean items damaged by smoke and soot. Smoke and soot may combine with humidity and moisture to create significant secondary damage from corrosive residue.
Smoke cleaning and restoration of your structure and contents may also be necessary in the event of a small, non-destructive fire. In these cases, the most harm can be done by smoke and soot from the fire. Residual smoke and soot can etch household items, making restoration very difficult. That is why it is extremely important to address these situations as soon as possible to minimize secondary damage.
KPM Restoration provides service to Albany, Troy, Saratoga, Warren, Bennington, Washington, Schenectady, Rensselaer counties, and the surrounding upstate New York area.
Call us today at 518-859-9769